Do you like adventure without the camping?
To explore new places with hotel accommodation provided?
Do you?
Well that's great as from year 2020 4x4zone International will be providing our renowned WWII Memorial Tour of Poland, staying each night at high standard hotels with breakfast included.
Overview
Itinerary
Price Includes
Gallery
Reviews
We invite you to join our annual guided World War ll Memorial Tour – Exclusive Edition.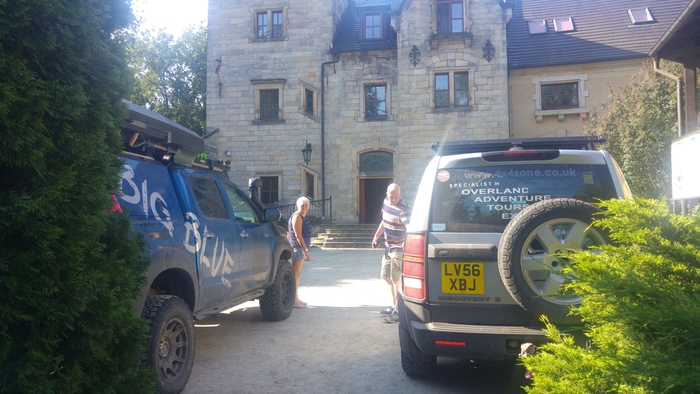 There's so much WWII history in Poland, it's where it all started – Gdansk Westerplatte, Hitler's Wolf Lair, Auschwitz death camp, underground bunkers, Warsaw uprising (add more). Plus enjoy the benefits of driving safely around Poland in your own 4X4, SUV and camper van viewing the natural landscapes, the lakes, the forests, including some greenlaneing, with high standard B&B and hotels included.
If you are interested in join us, but you aren't an owner of 4X4, SUV or camper van, we will give you a chance to be part of our team.
Please contact us and we can offer you the best option for you.
During World War II Memorial Tour - Exclusive edition you visit: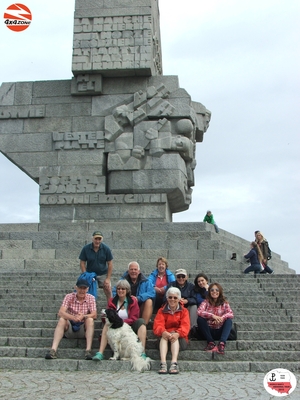 Gdansk, Westerplatte, Hitler's Wolfsschanze (Wolf's Lair) Headquarters,
German Army Headquarters in Mamerki, Pozezdrze (Himmler Headquarter),
Wizna (Battle of the Wizna), Warsaw, The Warsaw Rising Museum,
Sochaczew (Battle of the Bzura),
Konewka train bunker,
Auschwitz concentration camp,
Owl Mountains, Hitler's Forgotten Bunkers (Project Riese),
POW Lamsdorf
Ksiaz castle, Camps in Zagan,
Krzystkowice (Alfred Nobel Dynamit Factory),
Międzyrzecz Fortification Region
and a lots of more …
Start of one vehicle with the basic assumption (1 driver + 1 co-driver).
Food and accommodation (high stars B&B and hotels) 
Guiding. The route is divided into 7 to 13 days. (depend the tour)
Maps of the area supplied where applicable (i.e. difficult sections).
Sheets of special tasks.
Charges for accommodation in guesthouses on the route.
Charges for accommodation at campsites.
Restaurant lunch.
Tickets to all tourists attractions.
Additional gifts.
Welcome 'surprise goody pack'.
and more
Trip Excludes
fuel
ferry or Euro Tunnel.
alcohol, tips,
Extra cost:
additional adult passenger or children more then 12 years – 50% of trip fees.
additional children 6-12 years – 25% of fee.
additional children 0-6 years (upon commencement of tour) free.
more then two children – cost like one adult passenger