The varied topography creates countless little corners of Eden whose loveliness astonishes and tranquility soothes. The youngest country in Europe, it contains one of the three last remaining primeval forests in Europe, the largest lake in the Balkans and at an impressive 51 miles (82 km) long, the deepest canyon in Europe at 4,300 ft (1,300 m)
The varied topography creates countless little corners of Eden whose loveliness astonishes and tranquility soothes. The youngest country in Europe, it contains one of the three last remaining primeval forests in Europe, the largest lake in the Balkans and at an impressive 51 miles (82 km) long, the deepest canyon in Europe at 4,300 ft (1,300 m)
Overview
Itinerary
Price Includes
Gallery
Reviews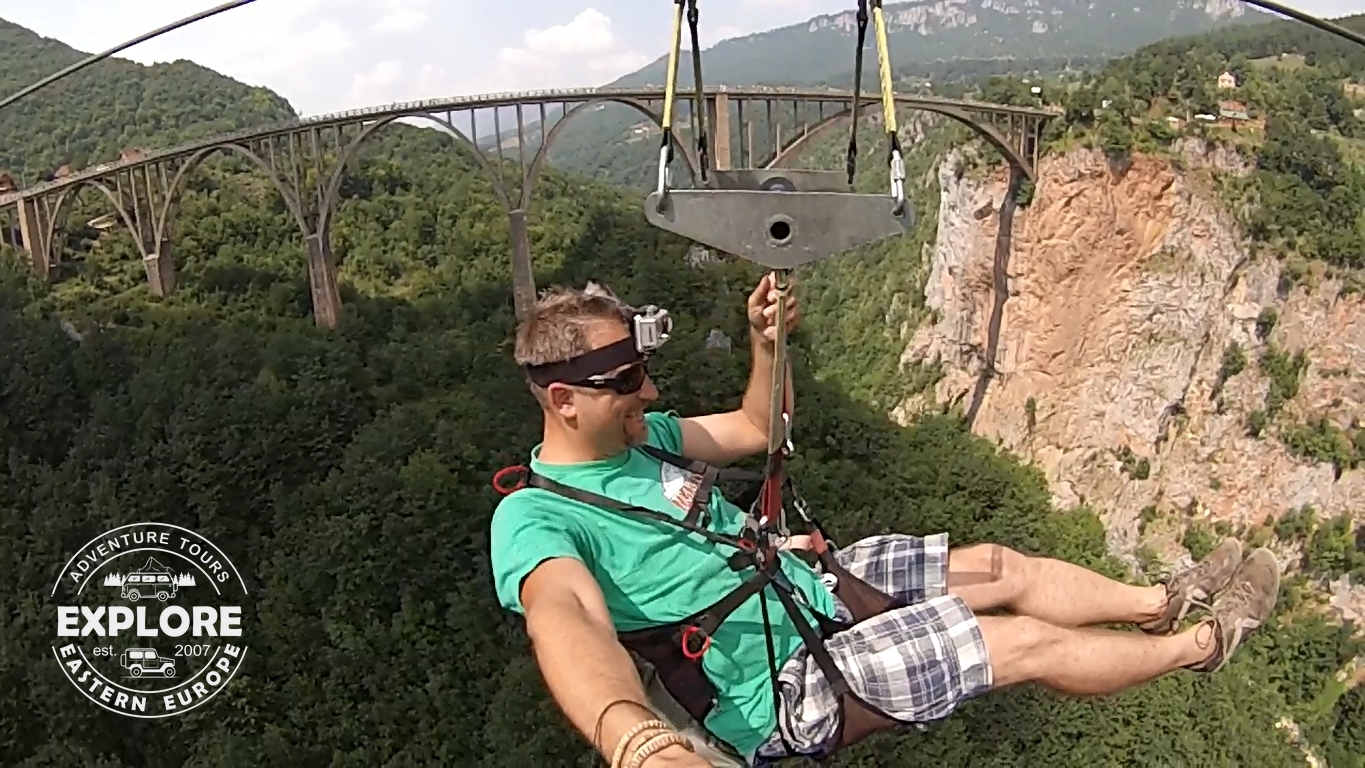 Montenegro (Black Mountain), is a tiny Balkan county and one of the world's newest independent nations.
Explore nature considered by Montenegrins as most precious and valuable to them. You will understand this once you see the deepest canyon in Europe-the 1300 meters deep canyon of the river Tara and visit Biogradska Gora,
Our unique tours are designed to give you the opportunity to see Eastern Europe from unusual viewpoints
If you are looking for something different (unique even), you want to do more activities than simply sit in you car and follow the guide, then this tour is ideal for you.
Don't wait … send us your booking Form ASAP.
Start point:
We meet in Mako, Hungary or Terme Ptuj, Slovenia in beautiful camping grounds. The entire group arrives there, and next day after breakfast, together in convoy we all start our adventure in the Balkans.
We will visit many tourist attractions including:
Tara Bridge
Biogradska Gora National Park
Roman Vilage Medun
Fortess Zabljak Crnojevica
Skadar Lake National Park
Bojana Island
Kotor Bay
Lovcen National Park with mausoleum
Tito's Villa
Cetinje – Old royal capital
Durmitor National Park
Piva Lake with Monastery
and many, many other places.
During the tour we will pass beautiful and undiscovered mountains. Also we'll see places like Sarajevo in Bośnia, Uzice in Serbia and, depending on which way we return, Zagrzeb in Croatia.
You will also get chance during our Adventure Tour to stay on the one of the biggest beaches in Montenegro, raft on Tara Lake in the deepest canyon in Europe – Tara Canyon http://en.wikipedia.org/wiki/Tara_River_ Canyon.
Start of one vehicle with the basic assumption (1 driver + 1 co-driver).
Guiding. The route is divided into 7 to 13 days. (depend the tour)
Maps of the area supplied where applicable (i.e. difficult sections).
Sheets of special tasks.
Charges for accommodation in guesthouses on the route.
Charges for accommodation at campsites.
Restaurant lunch.
Tickets to all tourists attractions.
Additional gifts.
Welcome 'surprise goody pack'.
and more
Trip Excludes
fuel
ferry or Euro Tunnel.
alcohol, tips,
food
Extra cost:
additional adult passenger or children more then 12 years – 50% of trip fees.
additional children 6-12 years – 25% of fee.
additional children 0-6 years (upon commencement of tour) free.
more then two children – cost like one adult passenger